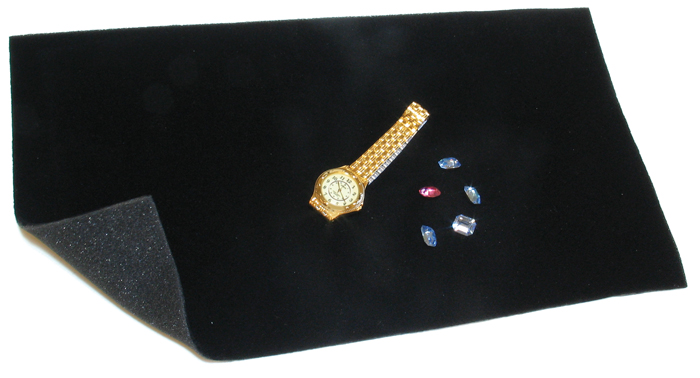 Tray Liner Foam Sheet
This tray liner is designed with a great double-sided black velvet-like surface. Sold by the dozen.
Lay in full sized display trays to protect gem stones or beads. Sheets can be cut or folded to protect jewelry or trimmed to fit odd sized trays. Standard tray size, 14-1/8" x 7-5/8".
SALE! Was $14, now just $9.95/dozen!