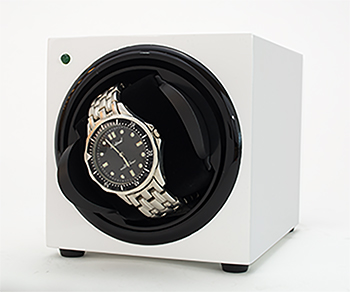 Sleek Watch Winder -White
Sleek, contemporary style watch winder displays your finest watch in style.
Automatic and adjustable! Set to wind clockwise, counter-clockwise, or alternating at 650, 750, 850 or 1,000 turns a day. White High Gloss. Also available in Black High Gloss (see SKU #590.984) or Cherry Woodgrain (see SKU #590.983). Price is retail. Wholesale pricing available for approved retailers only.