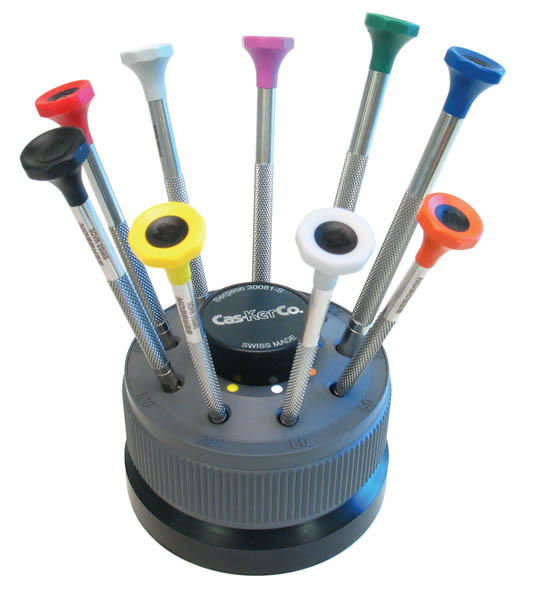 Screwdrivers Bergeon Set of Nine 30081-S
Bergeon set of nine ergonomic screwdrivers on a rotating stand.

Screwdrivers feature stainless steel shanks and handles, and color-coded, self-lubricating, synthetic swivel heads. Hardened stainless steel blades in diameters 0.50, 0.60, 0.80, 1.00, 1.20, 1.40, 1.60, 2.00 and 2.50mm. Includes 9 spare blades. Swiss made Bergeon 30081-S.

Cas-ker carries a large selection of Bergeon watchmaker's screwdrivers as well as screwdrivers for many different applications. If you are unable to find a specific item then please call us at 800 487 0408 or visit our contact page for other methods.