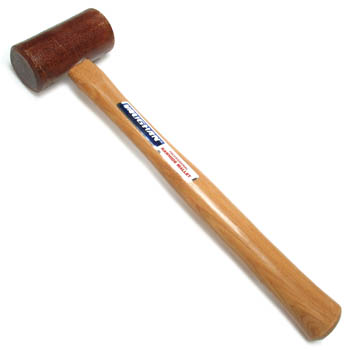 Mallet Rawhide Vaughan 1-1/2"
Rawhide mallet heads are compressed under hydraulic pressure, then seasoned for durability.
They deliver firm, non-marring blows from a large striking face, and are ideal for working on sheet metal, copper, brass and other soft metals. Top quality hardwood handles. Made in England. Face 1-1/2" diameter x 3" long.