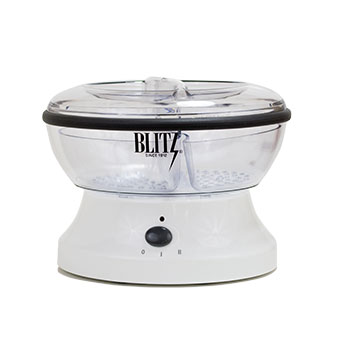 BLITZ® Jewelry Cleaning Machine
Personal cleaner features twin tank design, one for cleaning, one for rinsing.
Electric,UL approved. Measures 8" x 5" x 4-1/2" overall. Two Cleaning Cycles. One for gentle, one for vigorous cleaning. Basket with ring holder and Brush for intricate cleaning. 4 oz. Gem & Jewelry Cleaner Concentrate. 4 oz. Delicate Gem & Pearl Cleaner. Jewelry Care Polishing Cloth.