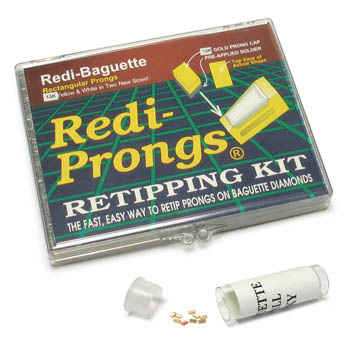 Redi-Baguette® Kit 18K
The fast, easy, way to replace or rebuild prongs perfectly on baguette settings.
Redi-Baguette Prongs help you improve quality, save time and reduce risk of diamond breakage. 50 pieces 18K gold baguette prong caps with pre-applied solder. Kit includes two sizes tips; small for .01-.25ct and large for .25-3.0ct diamonds, assorted yellow and white.