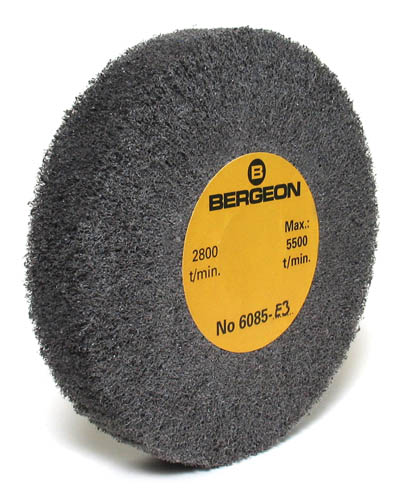 Abrasive Wheel Silicium Carbide Bergeon 6085-E3
Abrasive brush with radial leaves for applying a Very Fine satin finish on watch cases. Ideal for cleaning, stripping, de-oxidation, retouching of gold objects.
Use without polishing products or paste. Suggested speed 2800 RPM, maximum 5500 RPM. 4-1/4" diameter, 3/4" thick, 6mm (7/32") hole.