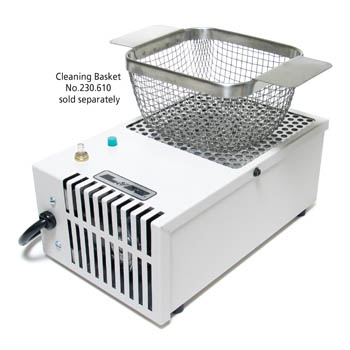 Dryer for Watch Parts & Jewelry L&R 415
Dry your watch parts and jewelry without fear of corrosion, tarnish or loss of lubricants.
Designed to work in conjunction with ultrasonic cleaning machines, making transfer easy. Simply place a cleaning basket on the special stainless steel grid and your items will dry quickly, efficiently and quietly. Reliable, economical, simple to operate, high drying power. Allows batch drying of several items at once. 10" x 6-1/8" x 4". Small enough to fit on a countertop. Lightweight and built for years of continuous operation. 117V. Plugs into a standard outlet.