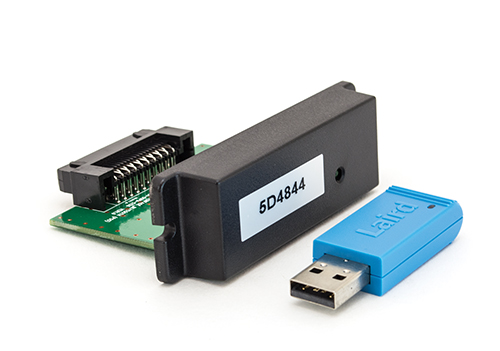 Bluetooth Set - Witschi for 550.112 Printer
Bluetooth Set for Witschi Printer #550.112.
SKU

550.114
USB dongle and bluetooth slot allow Bluetooth connectivity between your Witschi Thermal Printer and Witschi testing devices.
Bluetooth with dongle can be used with the Witschi devices
Chronoscope X1 (G3)
Chronoscope S1 (G2)
WATCH EXPERT (from 4th generation / 2016)
WisioScope S
Range max. 10 m
Number of lockable devices max. 10 pcs.
See Witschi's Product Spec Sheet for More Details.
How to Use
Use with the Witschi Thermal Printer 550.112. Wirelessly connect the printer to your Witschi testing devices via Bluetooth!