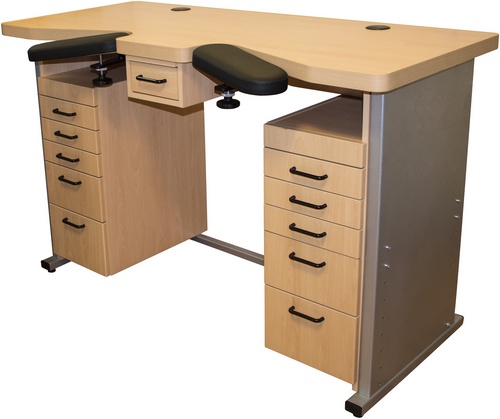 Watchmaker's Adjustable Height Bench
Call for our best price.
Watchmaker bench is height adjustable by crank system, and has adjustable armrests.
11 drawers.
Beech finish top and drawers.
SKU

640.7865-2L
Bergeon makes a beautiful bench! You'll work in comfort at this fully adjustable watchmaker's bench. Height adjusts by a crank system, and the two imitation leather armrest angles are adjustable too.
1450 x 650 x 930-1230 mm
Two cabinets have 5 drawers each, plus a center drawer.
Special order. Please allow 5 - 7 business days for delivery. Additional shipping charges may apply.