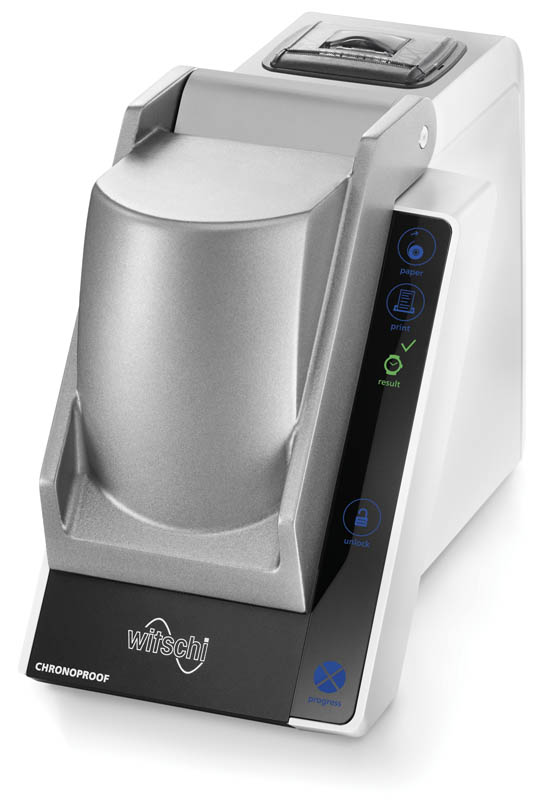 Witschi ChronoProof® 3-Bar Waterproof Tester
The first waterproof tester with an integrated compressor and built-in printer! Call us for competitive quotation 1-800-487-0408.
Call 1-800-487-0408 for our Best Price on Witschi Equipment.
SKU

550.451
The compact ChronoProof with integrated compressor turns you into a specialist able to reliably seal test all types of wristwatches in no time at all. No programming necessary - just insert the watch, close the test chamber and the rest takes place automatically. Thanks to the integrated printer you can also have the test result in black and white. You'll find space for this compact unit on every workbench and it looks just as good on any sales desk. Compact, accurate and easy to use - with the ChronoProof you can acquire reliable seal test results in a flash, not to mention satisfied customers.
Reliable results thanks to high-precision Witschi technology: the ChronoProof offers measurement resolution of 0.02 µm, in other words 1/5000 of the thickness of an average human hair.
Easy user guidance thanks to interactive touchscreen.
Vacuum: -0.3 bar.
Pressure: 3 bar.
Interface: USB 2.0.
Dimensions: 155W x 220H x 300Dmm.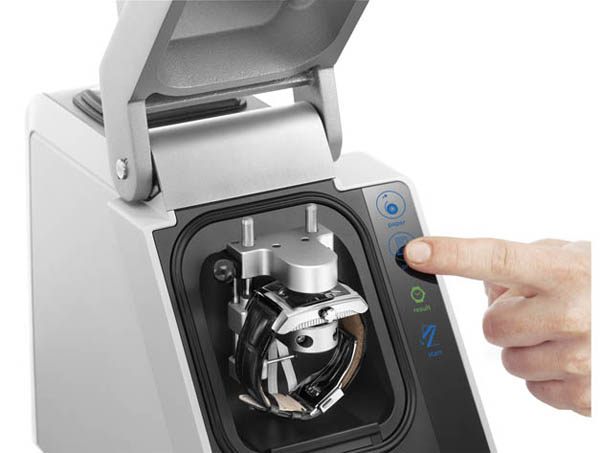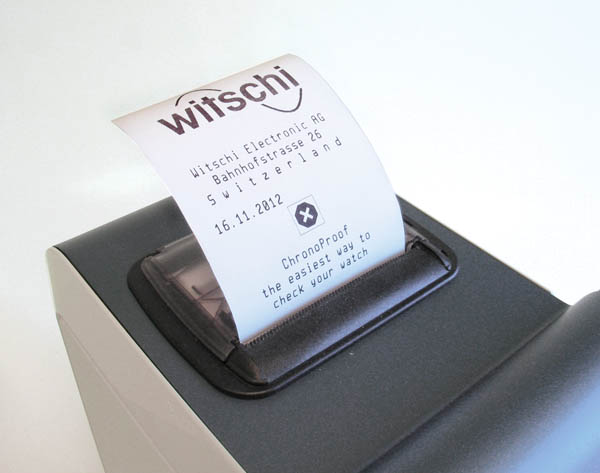 Financing available through ACG Equipment Finance.
Additional shipping charge.