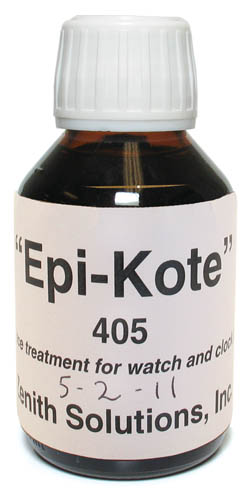 Zenith 405 "Epi-Kote" Epilame 100ml
Zenith "Epi-Kote" is similar to FIXODROP, used as a surface treatment to prevent the spreading of oil to unwanted watch and clock parts.
SKU

420.132
Ready-to-use solution treats ruby as well as steel, brass and other metals. 100 ml. Also available in 30 and 50ml sizes. Made in USA.