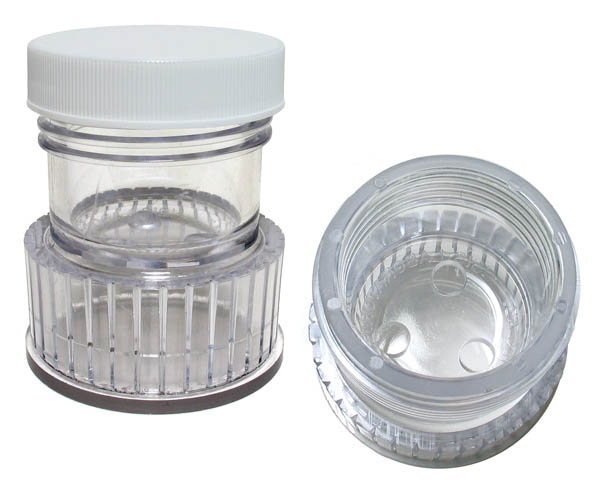 Zenith Soak & Coat Jar for Epilame
Uniquely designed jar is the ideal method for immersing and coating delicate parts with Epi-Kote Epilame solution.
SKU

150.015
Using this jar is the best way to apply Epilame to watch and clock parts that require total coating protection. Simply fill the lower chamber with approximately 1 fl oz. Epi-Kote, put parts to be coated in a basket and place the basket in the upper chamber of the jar. Close the cap, invert and shake jar until liquid submerges basket. Soak for 1-2 minutes, shake to drain liquid completely, remove basket and dry parts.