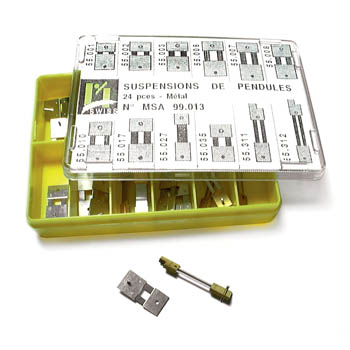 Clock Suspension Springs Assortment
Assortment of 2 each of 12 sizes. Total 24 pieces.
SKU

740.990
Swiss made metal clock suspension springs. Assortment contains 24 pieces total, 2 each of 12 sizes.
Most orders leave our Cincinnati, Ohio warehouse within 1 to 24 hours of your order. Almost all orders are shipped same day.