About Us

Welcome to Cas-Ker!
We are a full line service wholesale distributor to professional jewelers and watchmakers.
Our inventory may be the world's largest selection of horological products including watch parts, batteries, jewelers' and watchmakers' tools and supplies, findings, watch bands, gift boxes, and more. We're your one-stop-shop for everything from top-of-the-line precision tools to vintage watch parts that can't be found anywhere else. Trust Cas-Ker to help make your work more efficient and profitable.
The Cas-Ker Company was started in 1927 as the American and Swiss Watch and Supply Company. In 1937 the name was changed to its present form. The Cassedy brothers who now own and operate the company represent the third generation of family operation. Cas-Ker has active accounts in all 50 States, Canada and Puerto Rico, and has been serving jewelers and watchmakers for 90 years.
Cas-Ker Co. offers an unsurpassed selection of quality watchmaking and jewelers products from the USA, Switzerland, Japan, France, and Germany. Mechanical and quartz movements, case parts, crystals, crowns, stems and clasps are easy to find on our website or by calling our helpful customer service department.
Our Guarantee
You can buy from Cas-Ker with confidence, knowing that if you are not 100% satisfied with your order when it arrives, you may return it for a prompt exchange or refund.
Now Hiring!
Part-Time Sales Representative
20-25 Hours a week - Tuesday to Friday - Flexible hours 10 am - 5 pm
The position of sales representative consists of selling quality products for professional watchmakers and jewelers. Our inventory may be the world's largest selection of horological and jewelers' products including watch parts; batteries; jewelers' and watchmakers' tools and supplies; findings; watchbands; gift boxes; and more. Horological knowledge is a plus.
Tasks:
- Taking customer calls for orders
- Answering product, pricing, availability, shipping questions
- Filling orders
- Stocking retail items
- Inventory
- Working with Materials and Tools managers to assist with sales needs
Starting at $14 an hour.
Interested? Please send an email to casker@casker.com with:
Name
Email
Phone Number
Address
Available Start Date
Resume
Cover Letter
---
To order Watch Parts not found on our website please click here or Call 1-800-487-0408 or Fax 1-800-487-5848.
Phones open Monday - Thursday 8:30AM - 5:30PM Eastern, 6:00PM Central, 5:00PM Mountain, 4:00PM Pacific (Friday all time zones 8AM - 5PM Eastern). Curbside Pick up Only Monday - Friday 8:30AM - 3:00PM.
Convenient ways to contact Cas-Ker
Call Toll Free: 1-800-487-0408

Fax 24 Hours Toll Free: 1-800-487-5848
Download a Fax/Mail Order Form here.

Mail Your Order:
CAS-KER CO.
2550 CIVIC CENTER DR
CINCINNATI OH 45231-1310
USA

Order Online:
casker.com or jewelerssupplies.com

We're on social media! Click the links below, or search @CASKERCO on Twitter, Instagram, Pinterest, LinkedIn and Facebook. "Like" us to stay up to date on the latest news!
---
Curious about our company history? Read our story here.
Looking for our product catalogs? Click here.
Need help using our website? Click here for helpful tips..
Got a minute? Let us know how we're doing by taking a quick survey. Thanks!
---
The Cas-Ker Company maintains an A+ rating with the Better Business Bureau, and is a member of the Jewelers Board of Trade and the American Watchmakers & Clockmakers Institute.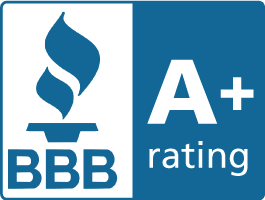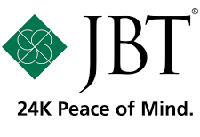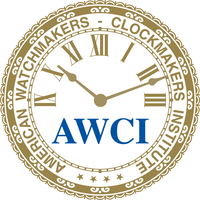 ---
Here's what your fellow jewelers and watchmakers say about us:
"The best customer service of any supply house I have ordered from." - Survey Response, 2/22/2018
"Every experience with Cas-Ker over the years has been positive. Thank you!" - Bernard, 4/17/2019
"As always it has been a pleasure working with your fine company for the past 20 years and let's hope maybe we have another 20." - Dennis, North Carolina
"Cas-Ker has helped me through many parts issues." - Dave B.
"The nicest and most professional staff I've ever had the pleasure of dealing with." - James D.
"The most helpful pre-sales phone support." - Survey Response, 8/27/2018
"Shopping your website gets a A!" - Survey Response, 5/29/2018
"Ordering from Cas-Ker goes smoothly every time." - Survey Response, 5/25/2018
Add your voice! Let us know what you think by taking a short survey. Thanks!