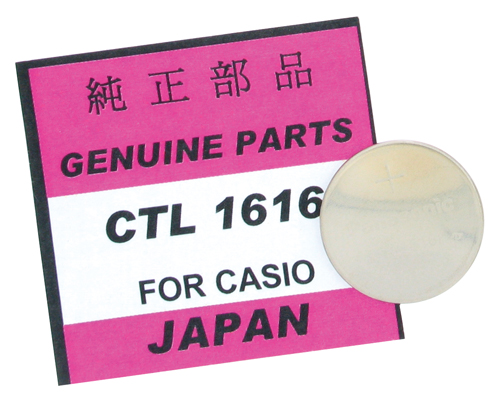 CTL 1616 Casio Battery - Ship UPS Ground Only
CTL 1616 Lithium Battery for Casio. Price per battery.
Lithium - ships via UPS Ground only.
SKU

CTL-1616
Contains Lithium.
All Lithium battery orders are shipped UPS Ground only.
In accordance with federal law effective December 31, 2016, Lithium Ion or Lithium Metal batteries (including all capacitors) CANNOT be shipped Next Day or Second Day UPS, FedEx, or via U.S. Postal Service. These shipping regulations are mandated by the U.S. Department of Transportation.