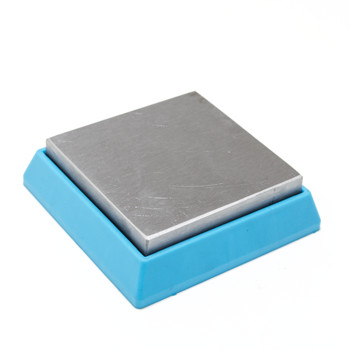 Bench Block
This hard steel base is seating in a cushioned rubberized block, preventing damage to fine work surfaces.
SKU

131.199
Perfect for flattening wire, stamping, riveting, or distressing metal. Measures 3" x 3" x 1" high.
This item is typically in stock and ready to ship. Orders received before 3PM Monday through Friday ship the same day.