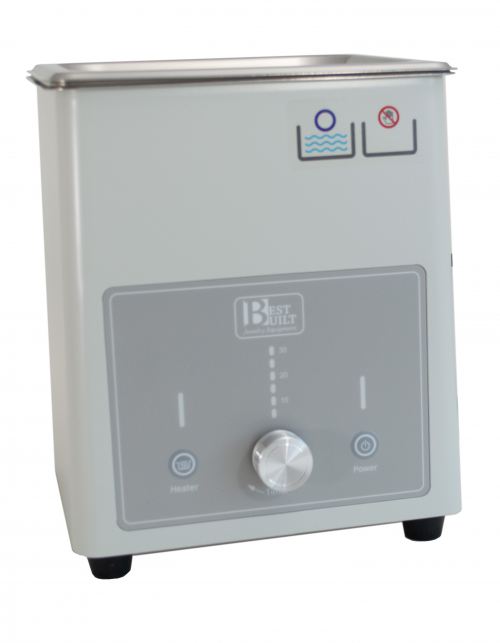 BestBuiltŪ Ultrasonic Cleaning Machine 2 Qt.
Best Built 2 Quart Ultrasonic. This powerful machine uses ultrasonic wavelengths short enough to clean the finer aspects of jewelry, yet features enough power to remove caked on dirt, as well as rouge and other compounds.
SKU

230.430
Best Built Ultrasonics have heat and thirty minute timer. Finest quality switches and rheostats which makes for very reliable machines.
Capacity: 2  Quart (1.8L / 0.48 Gallon).
Tank size: 5.9" x 5.3" x 3.9".
Unit: 7" x 6.4" x 8.3".
Heater & 30 minute Timer.
Output: 60W / 110V.
Frequency: 40KHz.
Weight: 7 lbs.
2 Year Warranty on the transducers and 1 Year overall.
Weight: 7 lbs.