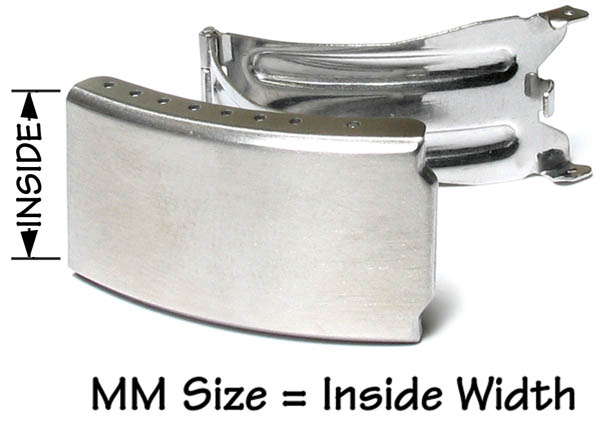 Citizen Style Fold Over Clasp Individual
Citizen Style Fold Over Clasp. Stainless steel in sizes: 10, 12, 14, 16, and 20mm. Price is per piece.
SKU

999.131.10
Based on the popular Citizen style clasps, this will easily replace broken or malfunctioning clasps. The citizen style clasp folds down in three sections and will securely hold a band in place.
Refills for Assortment 999.131.
10mm
12mm
14mm
16mm
18mm - sorry, SOLD OUT
20mm
Most orders leave our Cincinnati, Ohio warehouse within 1 to 24 hours of your order. Almost all orders are shipped same day.