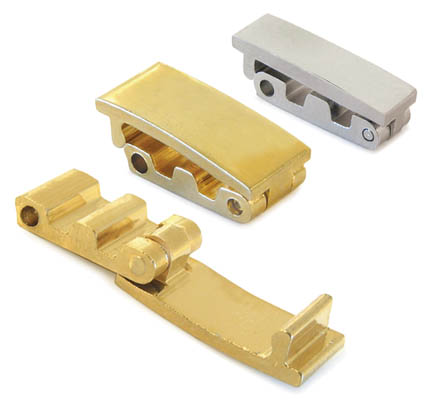 Clasps, Seiko Style Double Slot Individual
Seiko style link band center foldover clasps for use with a screw. Yellow and White sizes 2.3 thru 16.0mm. Price Each.
SKU

903.001.23.11
Refills for Assortment 903.001.
Seiko style watch parts - Seiko style double-slot clasps for Seiko style watch bands.
Most orders leave our Cincinnati, Ohio warehouse within 1 to 24 hours of your order. Almost all orders are shipped same day.