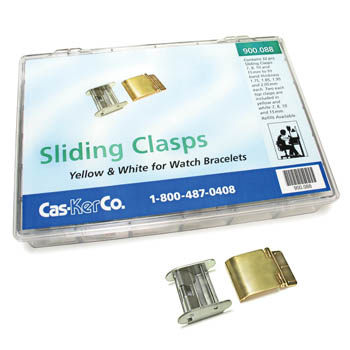 Clasps, Sliding Assortment
32 pieces sizes 7mm, 8mm, 10mm and 15mm to fit band thickness' 1.75, 1.85, 1.95 and 2.05mm each. Two each top clasps included in yellow and white 7, 8, 10 and 15mm.
SKU

900.088
Most orders ship within 24 hours Monday through Friday from Cincinnati Ohio.
Typical delivery time is 1 to 4 days depending on destination.