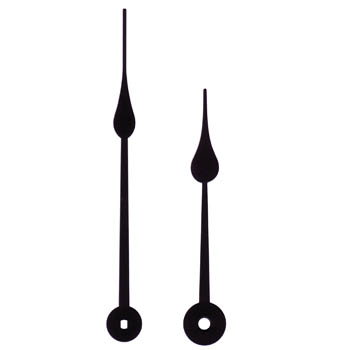 Clock Hands 5-1/4"
Large 5" Black Spade Clock Hands
Black only. Minute hand measures 5-1/4" from center hole to tip.
These hands are NOT included at no charge with movement purchase. Additional charge applies for each pair ordered.
SKU

980.115.1
Your cost for hands will be adjusted and your credit card will not be charged until your order is filled.
Most orders are shipped within 24 hours Monday through Friday, from Cincinnati Ohio USA.
Hands ordered with clock movements are shipped at no additional charge.