Help
Need a little help? Here are some helpful guides to using our website.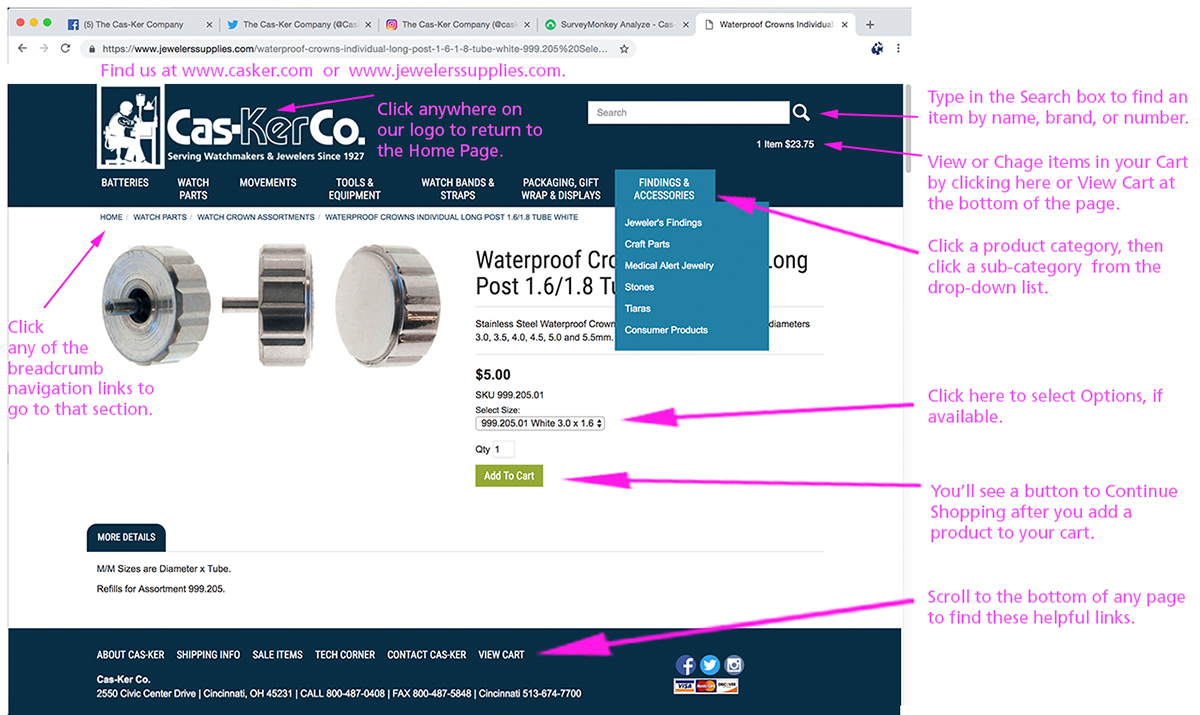 Search Tips:
You can search for a product by typing a keyword or number in the white Search box in the upper right corner of any page on our site. Search by:
Product Name, eg. MultiTester
Keyword, eg. Tweezers
SKU Number, eg. 470.065
Brand, eg. Bergeon, Miyota
You can even try searching by size, color, material, etc!
On the Search Results page, you can Sort results by Relevance, Price, or Alphabetically.
Still perplexed? Give us a call at 1-800-487-0408 and we'll get you all sorted out.
If you have suggestions on how we can make our website more user-friendly, please let us know! Drop us a line at marketing@casker.com, or take our anonymous survey.