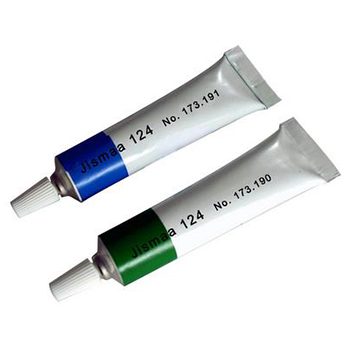 Jismaa Synthetic Lubricant
Synthetic lubricant recommended by high end watch manufacturers.
SKU

420.119
Excellent quality suitable for prolonged high friction use due to long life over wide temperature range. Ideal for precision measuring instruments, meter, relays, and optical instruments. Deterioration, spreading and evaporation are non-existent. Two types available: green for steel on brass/bronze and blue for steel on steel. Available in 7g tubes.