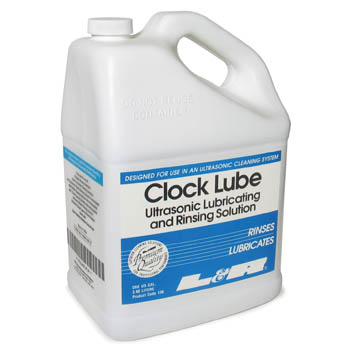 L&R Ultrasonic Lubricating & Rinsing Clock Lube 136
Complete lubricating and rinsing solution.
Ships via UPS Ground only.
SKU

230.077
For use with L&R #677 Clock Cleaning Solution.One Gallon. Additional $5.00 per gallon shipping charge applies. Cannot be shipped with other merchandise, by air or outside of the continental U.S.
LIQUID-LUBRICATING & RINSING SOLUTION, SAFETY DATA SHEET AVAILABLE
UPS GROUND ONLY - 8 LBS. - LIQUID - ADDITONAL SHIPPING CHARGES APPLY