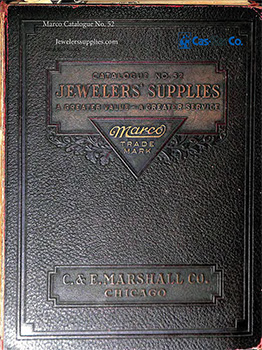 C. & E. Marshall Co. Catalogue No. 52
C. & E. Marshall Catalogue No. 52 of Jewelers' Supplies from Chicago. This fascinating vintage watchmakers' and jewelers' supply catalog is available as a free download from Cas-Ker Co. Add to your cart, and a download link will be included on your receipt.
SKU

900.202.19
Marco Trademark catalog #52.
How to Use
Please be patient - this is a large file and may take a while to download.
N/A