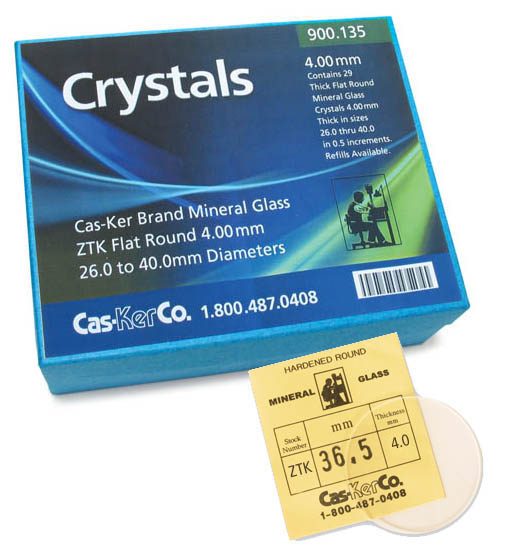 Mineral Glass Crystal Assortment, ZTK Large 4.00mm
ZTK Assortment contains 29 ZTK flat round Cas-Ker brand mineral glass crystals sizes 26.0 thru 40.0mm diameters in 0.5mm increments. All 4.00mm thick.
SKU

900.135
Cas-Ker crystal assortments come in a hinged box that holds up to 200 watch crystals. All crystals are in individual envelopes marked with size and SKU. Refills available - see ZTK.26.0.
Most orders ship within 24 hours Monday through Friday from Cincinnati Ohio.
Typical delivery time is 1 to 4 days depending on destination.