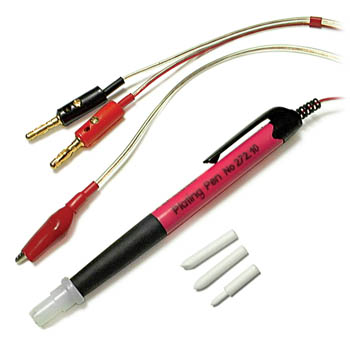 Plating Pens PEPETools
PEPETools Replacement Pens for use with any plating machine.
SKU

450.385
Follow your plater instruction for use.
Available Pink Gold, Yellow Gold, Rhodium Base and Black Rhodium Base.

Ergonomically designed comfortable grip.

Platinum contact.

Machined tip seat provides excellent electrical contact.

Complete with attached lead wire with alligator clip and 3 felt tips.

Price Each.
Some items available special order only. Please allow 5 to 7 business days for delivery. Email casker@casker.com for shipping questions, or call 1-800-487-0408.