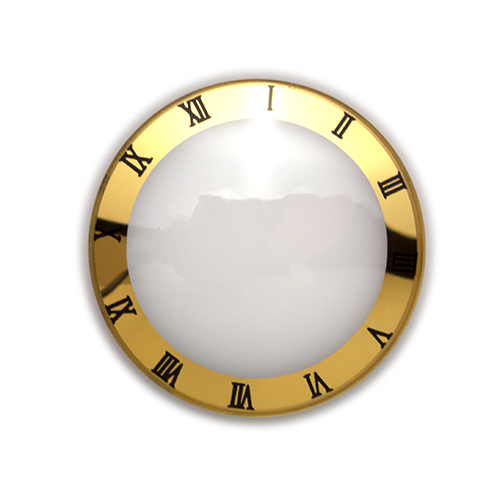 Fancy Watch Crystal - Domed Gold Trim Black Roman
Cas-Ker domed fancy watch crystal. Gold trim, black roman 2.5-4.5mm. 1.00mm thick.
SKU

XIIGD.18.0
Black Roman numerals are marked on the gold trim of this domed watch crystal. All Cas-Ker crystals are in individual envelopes marked with size and SKU. Price each.
Cas-Ker has thousands of watch crystals to choose from, including this unique fancy domed crystal with gold trim and black roman numerals.
XIIGD.18.0
XIIGD.18.5
XIIGD.19.0
XIIGD.19.5
XIIGD.20.0
XIIGD.20.5
XIIGD.21.0
XIIGD.21.5
XIIGD.22.0
XIIGD.22.5
XIIGD.23.0
XIIGD.23.5
XIIGD.24.0
XIIGD.24.5
XIIGD.25.0
XIIGD.25.5
XIIGD.26.0
XIIGD.26.5
XIIGD.27.0
XIIGD.27.5
XIIGD.28.0
XIIGD.28.5
XIIGD.29.0
XIIGD.29.5
XIIGD.30.0
XIIGD.30.5
XIIGD.31.0
XIIGD.31.5
XIIGD.32.0
XIIGD.32.5
XIIGD.33.0
This item is typically IN STOCK and ready to ship.
Most orders are shipped from our facility with 24 hours, Monday through Friday.