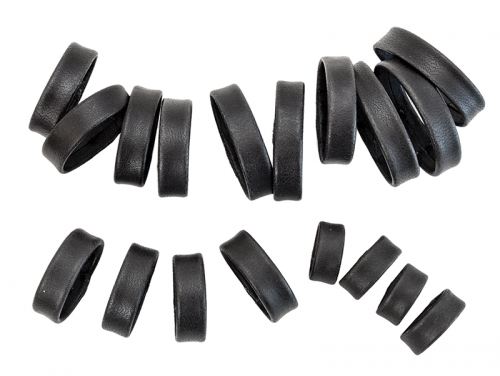 Strap Keeper Assortment - Black 10-30mm
Black Leather Watch Strap Keeper Assortment. High Quality Wrapped Edge Strap Keepers in sizes 10mm - 30mm. 18 pieces total, 2 each size.
SKU

680.053
Replacement leather keepers for watch straps. Black leather. 18 piece assortment includes two each of 9 sizes, 10-30mm.
2x 10mm
2x 12mm
2x 18mm
2x 20mm
2x 22mm
2x 24mm
2x 26mm
2x 28mm
2x 30mm
Typically IN STOCK and ready to ship. Most orders ship in 24 hours or less from our Cincinnati, Ohio warehouse, Monday through Friday.