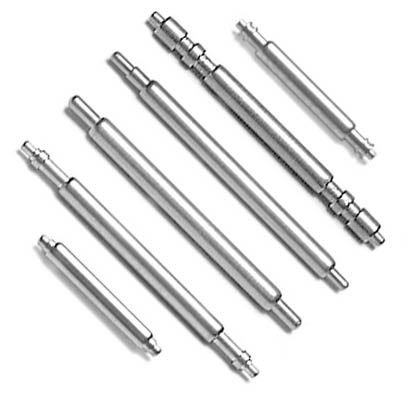 Spring Bars RLX Generic Individual - Each
The most popular spring bars for ladies and menís Rolex watches. Price Each.
SKU

R23.9280
R23.9280 Menís 19mm, R23.6917N New Style Ladies Datejust, R23.9290 Menís 20mm, R23.9260 Ladiesí 13mm, R23.9291 Submariner 20mm, R23.9380 Menís 20mm, R23.9382 President 20mm, R23.9382GP President Gold Plated, R23.1000 for Clasp 10mm, R23.1300 for Clasp13mm, R23.1600 for Clasp 16mm
Refills for Cas-Ker Assortment 901.036.
Most small watch parts orders ship the day your order is received. For small parts orders under $50, select First Class Mail at checkout for the most economical shipping option. Typical delivery time is 1 to 4 days, depending on destination.
Warranty
Cas-Ker Co. is independent of and is not affiliated with or sponsored by Rolexģ Watch U.S.A. Inc. The Rolexģ warranty does not apply to non-genuine replacement items supplied by Cas-Ker Co.