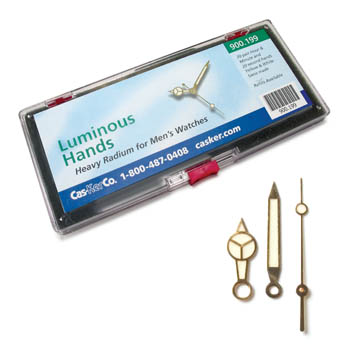 Watch Hands, Luminous Sport Assortment 70/120
70 pair hour and minute, and 20 sweep second hands for men's watches. Heavy luminous. Lengths 7.50, 8.00/12.00, 8.00/12.50 and 8.50/12.50. Hole sizes 70/120/20. Includes nine numbers each yellow and white. Swiss.
SKU

900.199
Most orders ship within 24 hours Monday through Friday from Cincinnati Ohio.
Typical delivery time is 1 to 4 days depending on destination.