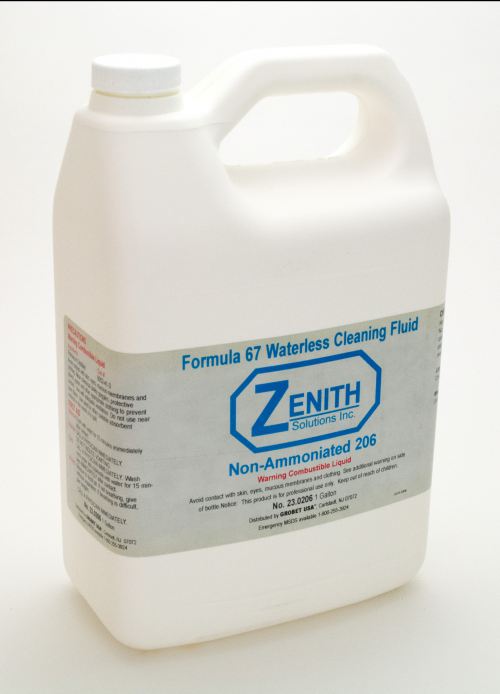 Zenith Formula 67 Watch Cleaning Solution
Environmentally friendly solution cleans both watch and clock parts and restores them to their original shine and luster.
Ships via UPS Ground only.
SKU

230.0206
Zenith Formula 67 is Ammoniated - Without ammonia fumes or smell. Containing safe chemicals that give cleaners that extra cleaning power Formula 67 dissolves hardened grease, dirt and oils at the same time the active ingredients and additives break the bond between the crust and the metal part. Use in ultrasonic or mechanical cleaning machines. One Gallon. Additional $5.00 per gallon shipping charges apply. Cannot be shipped with other merchandise, by air or outside of the continental U.S.
LIQUID-AMMONIATED, SAFETY DATA SHEET AVAILABLE
UPS GROUND ONLY - 8 LBS. - LIQUID - ADDITONAL SHIPPING CHARGES APPLY