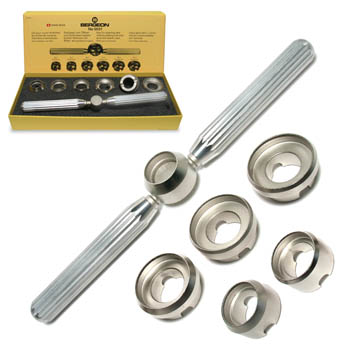 Case Wrench for Rolex - Bergeon 5537
Swiss made case wrench comes with six milled chucks, diameters 18.5. 20.2, 22.5, 26.5, 28.3 and 29.5mm to fit Oyster case backs manufactured by Rolex.

Cas-ker carries a large selection of watch case opener for many different brand names. If you are unable to find a specific item then please call us at 800 487 0408 or visit our contact page for other methods.