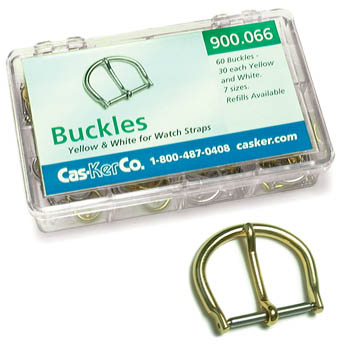 Buckles for Straps, Plated Assortment Yellow & White
60 Watch Strap Buckles, 30 each Yellow and White. Sizes: 8, 10, 11, 13, 14, 16, and 18 mm.

Cas-ker carries a large selection of watch straps and other watch parts for many different applications. If you are unable to find a specific item then please call us at 800 487 0408 or visit our contact page for other methods.