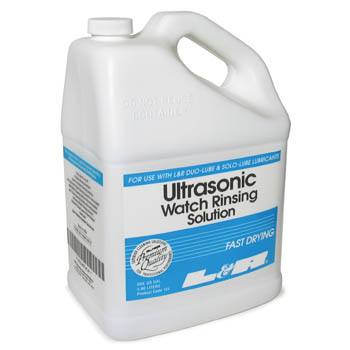 L&R Ultrasonic Watch Rinsing Solution 1 Gallon 121
The ideal solution for ultrasonic cavitation, this can be used with all L&R watch solutions.
Ships via UPS Ground only.
SKU

230.066
Additional $5.00 per gallon shipping charge applies. Cannot be shipped with other merchandise, by air or outside of the continental U.S.
FREE SHIPPING on quantities of four gallons cleaning solution. A $5 additional shipping charge applies to gallon solutions sold individually.
Ships via UPS Ground only.
See Shipping Info link at bottom of page for more details.