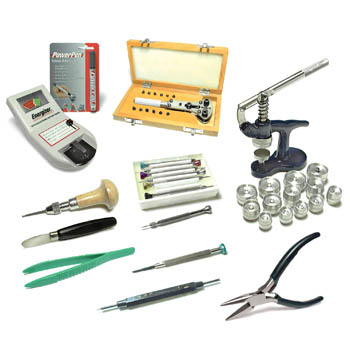 Battery Changing Tool Kit
Handy kit has the basic tools needed for changing most watch batteries.
SKU

810.227
Kit includes the following: screwback opener, case opener(Gucci), case press with dies, case knife, battery tester, contact cleaner, chain nose pliers, spring bar tool, seven piece screwdriver set, phillips screwdriver and plastic tweezers. A $126.00 value if purchased separately.
Most orders leave our Cincinnati, Ohio warehouse within 1 to 24 hours of your order. Almost all orders are shipped same day.