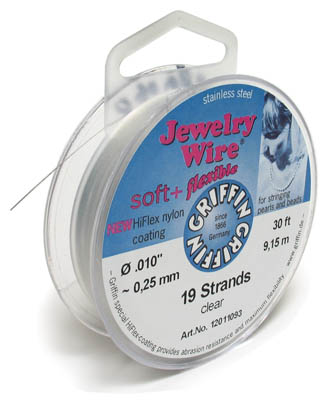 Bead Cord - Griffin Nylon Coated Wire .010"
Soft, flexible bead wire for knot tying. Clear HiFlex nylon coated stainless steel wire is like no other.
SKU

380.060
It offers the same great performance as Soft Flex Wire with 50% more supple drape, giving more life and movement to your jewelry designs. Griffin 0.10" (0.25mm) diameter is so thin and flexible it can be threaded onto a special stiff needle and used as a super strong thread. 30 ft long.