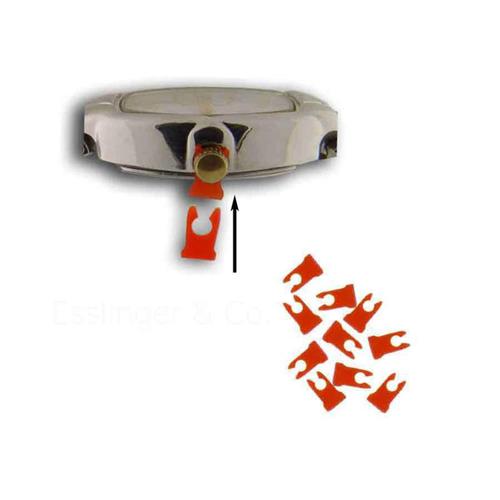 Crown/Battery Stoppers
Contains 12 battery stoppers. Three sizes available.
SKU

905.655
Watch Crown/Battery stoppers. All are 5.8mm length. Thickness varies - select size above.
Extend the life of your quartz battery operated watch. Pulling out the crown and holding it in place with a stopper will extend the life of the battery. Watch dealers use stoppers on watches in display cases, in transport, and in storage to prevent battery drain when the watch is not in use.
Most orders leave our Cincinnati, Ohio warehouse within 1 to 24 hours of your order. Almost all orders are shipped same day.