Mainspring Size Chart
Find pocket watch mainsprings on this site by clicking on the brand links below. (Elgin Mainsprings, Hamilton Mainsprings, etc.) To order other mainsprings please call 1-800-487-0408. Note: Some numbers listed below may be discontinued. Please call or email casker@casker.com for availability.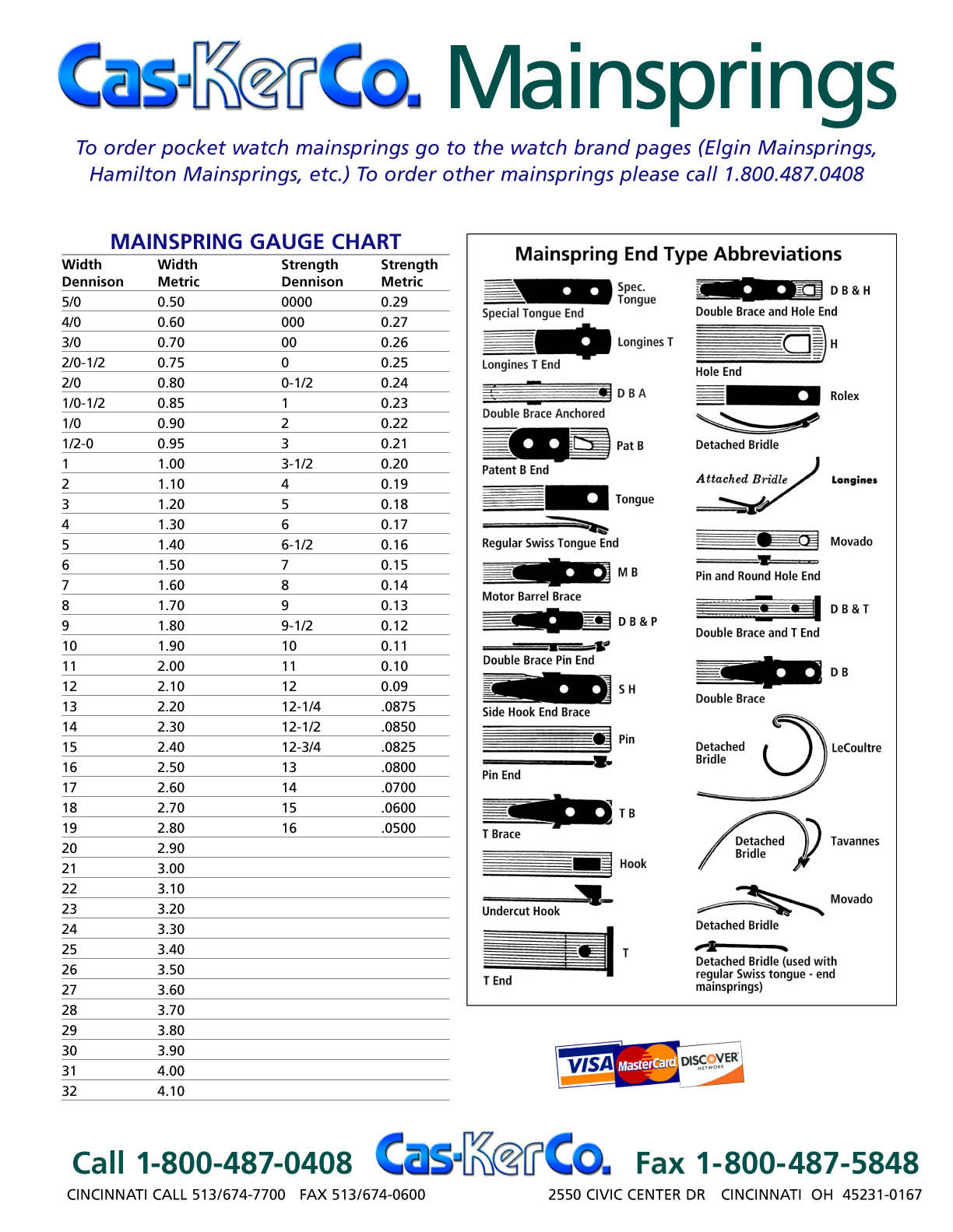 Cas-Ker is a leading supplier of mainsprings and other pocket watch parts to professional horologists. Trust Cas-Ker for the best service in the watch material business.