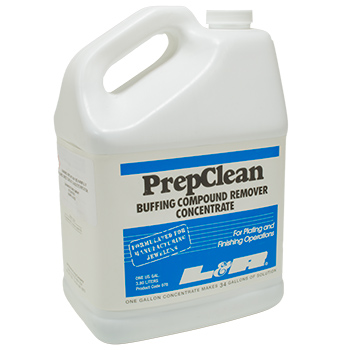 L&R PrepClean Buffing Compound Remover
Effective water based cleaner without leaving a corrosion inhibitor residue for the removal of buffing and polishing compounds. Using a heating unit is recommended if compound has a heavy wax consistency.
Please note: One Gallon. Additional $5.00 per gallon shipping charge applies. Cannot be shipped with other merchandise, by air or outside of the continental U.S.
Ships via UPS Ground only.
SKU

230.081
LIQUID-CLEANING OF BUFFING COMPOUNDS, SAFETY DATA SHEET AVAILABLE
UPS GROUND ONLY - 8 LBS. - LIQUID - ADDITONAL SHIPPING CHARGES APPLY