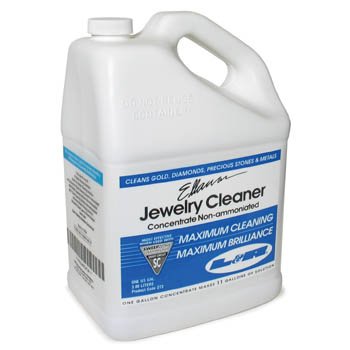 L&R Ultrasonic Jewelry Cleaner Concentrate Non-Ammoniated 273
The ideal solution for all jewelry cleaning without the added ammonia.
Ships via UPS Ground only.
SKU

230.082
Cleans safely and effectively and works magnificently on gold, diamonds and gems. One Gallon. Additional $5.00 per gallon shipping charge applies. Cannot be shipped with other merchandise, by air or outside of the continental U.S.
LIQUID-AMMONIATED, SAFETY DATA SHEET AVAILABLE
UPS GROUND ONLY - 8 LBS. - LIQUID - ADDITONAL SHIPPING CHARGES APPLY