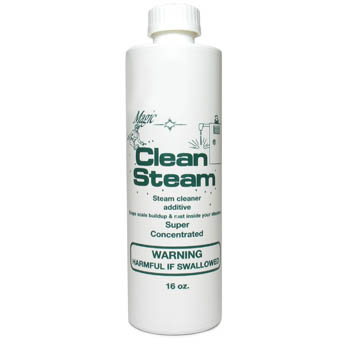 Steam Cleaner Additive
Clean Steam additive prevents calcium build-up in your steam cleaner, and also cuts down on scaling and unwanted mineral deposits.
16 oz.
Ground Shipping Only.
SKU

230.900
"Clean Steam" steam cleaner additive from Magic products. Super concentrated. Stops scale build up and rust in your steam cleaner.
You must select UPS Ground Shipping at checkout for an accurate shipping estimate. Cannot be shipped by air or US Mail.
16 oz.
UPS GROUND - 2LBS. - LIQUID