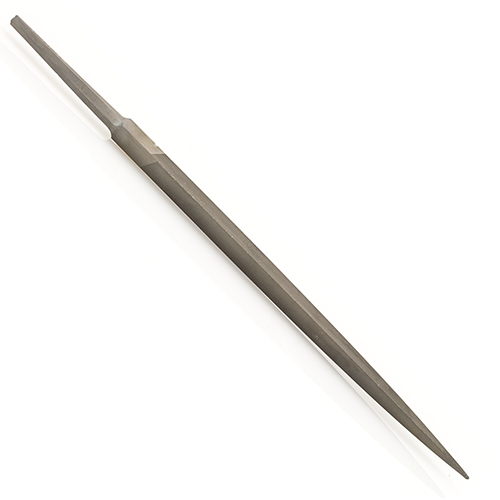 Three-Square Jeweler's File Closeout
Three sided 6" Cut 4 Swiss file. Double cut on all three sides. Gradually tapered and workable to the point. Grobet + Vallorbe.
$

10.00
$34.30
You Save $24.30
in stock
SKU

311.375
Limited supply available. Get this closeout deal while supplies last!
Cas-Ker CLOSEOUT items typically ship the day your order is received, while items are still in stock.
Supplies are limited. You will be notified if your items is no longer available.
Please allow 1 to 4 business days for delivery of in-stock items.