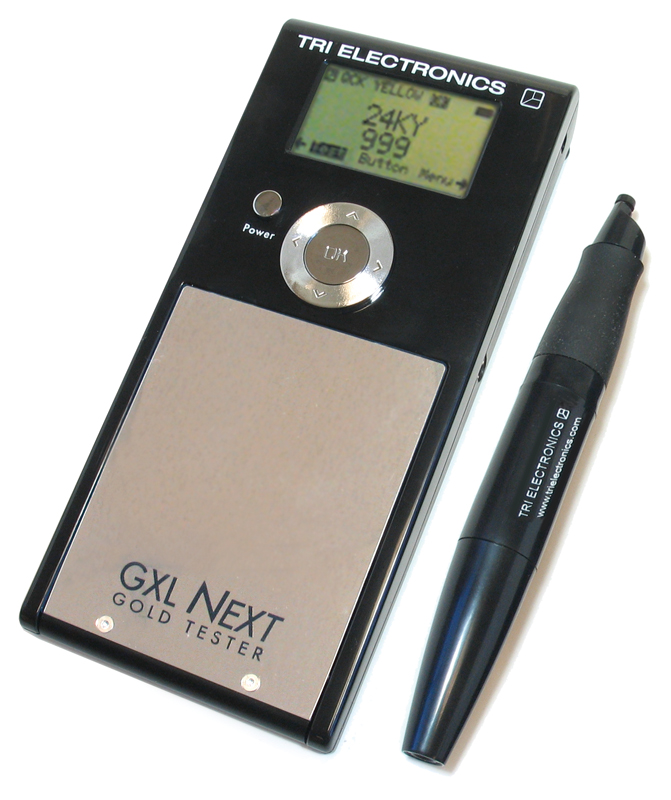 TriElectronics GXL NEXT Gold Tester
Introducing the next generation of electronic gold testers . . . TRI ELECTRONICS GXL NEXT Gold, Silver & Platinum Tester.
SKU

561.650
With the ability to test gold, silver, & platinum the GXL-NEXT is the most
complete electronic tester in the world - the only tester you'll ever need.
Unrivaled electronic karat determination with full range from 6 to 24 karat (10, 14, 18, 22, 24 and all karats in between).
Quick mode testing feature instantly measures yellow gold in 10, 14, 18, 20, 22, and 24 karats.
Touch mode testing - no push button - simply touch.
No calibration each time the tester is turned on.
Capable of 1000+ clear and clean tests per cartridge with no mess.
Liquid testing solution is harmless and contains no toxic chemicals.
Operates on 3-AAA batteries (included). AC Adaptor available #561.674.
Comes in its own fitted hard shell case.
Proudly assembled and serviced in the U.S.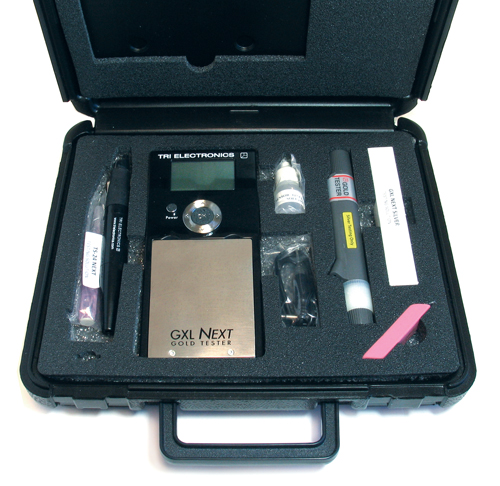 This item is typically IN STOCK and ready to ship.
Most orders are shipped from our facility with 24 hours, Monday through Friday.