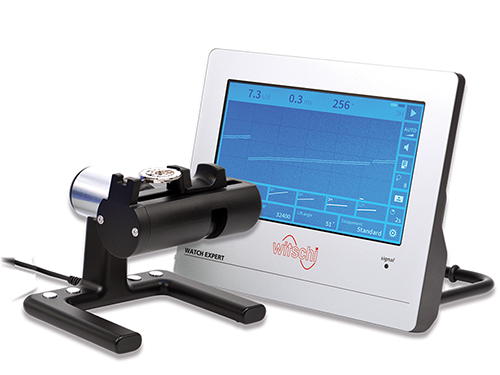 Witschi Watch Expert IV
Watch Expert IV offers all the test facilities that are needed for a competent repair service for mechanical watches.
SKU

590.897
Test the rate accuracy, amplitude, and beat error of mechanical watches with the Watch Expert. Watchmakers trust the Witschi Watch Expert for precision measurements and functionality of multiple modes. Now, the latest Watch Expert IV features a new high-quality color touchscreen and new microphone for menu navigation and more.