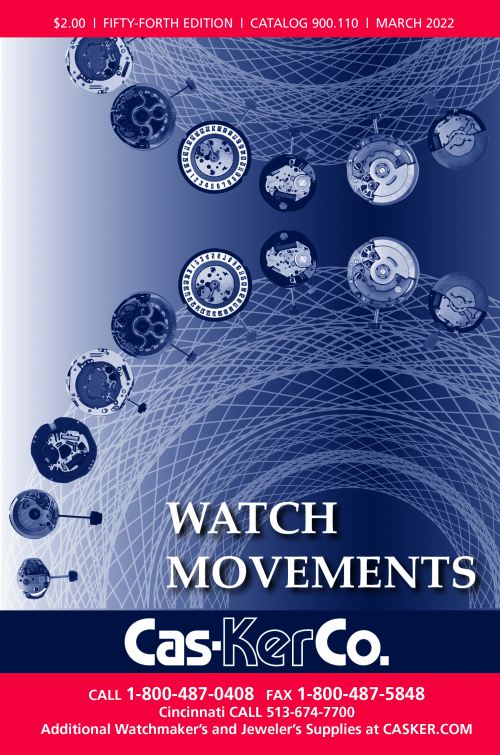 Cas-Ker Watch Movements Catalog
Cas-Ker's watch movements catalog features hundreds of watch movements to fit quartz and mechanical watches. The current catalog includes current pricing and availability as of date listed on the book. (Updated and reprinted every six months) Get the latest catalog FREE! Just add this item to your shopping cart, and we'll send our two-color catalog with your order - OR click the link below to download a screen-optimized pdf version of the catalog.
SKU

900.110
Our regular watch parts customers can expect to receive the latest watch movements catalogs in the mail as they are published. Call us at 1-800-487-0408 if you'd like to get on our mailing list.
If you prefer, you can immediately download a digital pdf version of our catalog. Click here to download.
Cas-Ker's latest Watch Movements Catalog is available in print or as a digital download file.
How to Use
Add our Movements Catalog to your cart to receive a FREE print catalog with your order, or click the link above to download a digital version.
Cas-Ker's 80-page watch movements catalog is an invaluable resource featuring hundreds of watch movements, complete with all relevant specs. Cas-Ker's Watch Movement Catalog details caliber, ligne, diameter, thickness, dial feet, jewels, hands, cell, stem, tap, interchangeability, and more. You'll find quality precision products for professional jewelers and watchmakers at Cas-Ker Co.
N/A