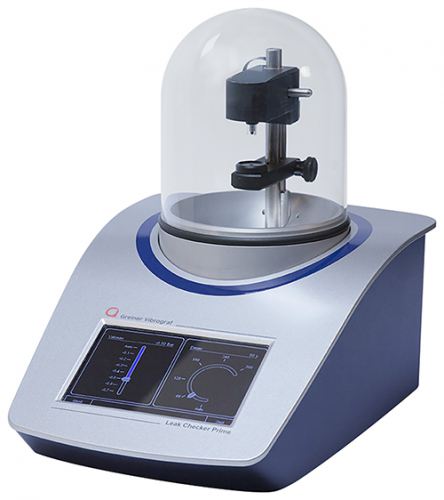 Leak Checker Prime
The Leak Checker Prime is the perfect mix of technology and good design. Tests for leaks up to -0.7 bar vacuum, and provides everything you would expect of a modern, easy-to-use leak testing unit. Requires no additional compressor.
Call for a competitive quotation. 1-800-487-0408
SKU

550.606
- Suitable for all watch types including small ceramic watches
- Vacuum created by an internal pump
- Vacuum can be freely selected and programmed in steps of 0.1 bar up to -0.7 bar
- Testing time can be freely selected and programmed up to 300 sec
- Intuitive user interface, with results displayed on a color, 5" TFT capacitive touchscreen (800 x 480 pixels)
- Instant printout of results with thermal printer
- Enables connection to a network via Ethernet and USB
Financing available through ACG Equipment Finance.
How to Use
Download the Leak Checker Prime user manual from Greiner Vibrograf here: http://greinervibrograf.com/appl/file.php?id=628.
Additional Shipping Charge Applies.
This item is typically IN STOCK and ready to ship.
Most orders are shipped from our facility with 24 hours, Monday through Friday.